Our world is changing and not for the better. Natural disasters, disease outbreaks, and political tensions are escalating. In many countries, personal freedoms are eroding. Common courtesy is becoming increasingly uncommon. Greed and materialism are ever-present. All indications suggest that we may be standing at the precipice of the End Times.
No matter our circumstances, the Bible contains a message of comfort and courage. Jesus said, "Peace I leave with you, My peace I give to you; not as the world gives do I give to you. Let not your heart be troubled, neither let it be afraid" (John 14:27). As we consider how recent events fit into end-time prophecy, Scripture can help us make sense of the turmoil. Explore fifteen answers to questions about biblical prophecy with Dr. David Jeremiah.
How Do Current Events Connect With Bible Prophecy?
Is the COVID Vaccine a Sign of the End Times?
Who Is the Antichrist?
What Do We Know About the Antichrist?
What Is Russia's Role in End-Times Prophecy?
What Is the Tribulation?
How Bad Will the Tribulation Be?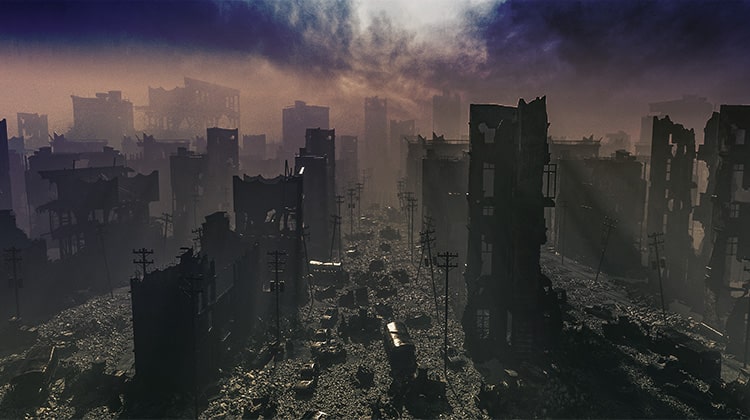 What Is the Rapture?
What Is the Second Coming?
What Is the Difference Between the Rapture and the Second Coming?
What Does 666 Mean?
Why Would Anyone Accept the Mark of the Beast?
How Can We Serve God in the Last Days?
How Can We Prepare for Christ's Return?
What If I'm Not a Christian During the End Times?
While we cannot choose our circumstances, we can choose our response. Even in these Last Days, God's people can have unwavering joy because Jesus is victorious! Nothing can stop Him, and no one can stall His work on earth. As the apostle Paul said, "Now thanks be to God who always leads us in triumph in Christ" (2 Corinthians 2:14).
If you have not yet accepted God's gift of salvation through Jesus Christ, do not wait! The Rapture could happen today, and you will want to be ready.