At some point in our life, we long for a mentor—someone who can wisely mold and shape our thoughts and habits, who can give us insights and help us find our way through life. You may not have a mentor right now, but there's one very close to you—as close as your Bible. Think of the prophet Daniel as a personal mentor. God placed his remarkable story in the heart of the Bible to mold our thoughts and habits, to give us insights, to help us find our way through life.
The book of Daniel has twelve chapters, which can be read in less than an hour. Yet it's deep enough to study for a lifetime. Part of the content is prophetic; part is personal. As you study this incredible book, you'll come to know Daniel so well that when you meet him in heaven, you'll feel as if you've known him all your life. The revealed truth in his book can change your thinking and fuel your anticipation for the future.
Daniel forever changed his world—and ours! He was a world changer, and he shows us how to become world changers in our times. Let me give you some takeaways that have encouraged me.
Establish a Solid Foundation
As we've seen, Daniel had a solid foundation from his earliest days. He was mature and spiritual, even as a teenager. While we don't know much about his pre-Babylonian life, he certainly had a father and/or mother who instilled within him the traits of godliness. And remember, this was during one of the most godless times in Judah's history.
That leaves us with two applications.
First, if you're a parent or grandparent, do everything possible to instill the love of Jesus into your children or grandchildren. As our youngsters age, they make their own decisions. But there's never a time when we can't love them, pray for them, and live an exemplary life before them. These influences are worth more than a million-dollar inheritance.
Second, wherever you are in life, build on your biblical heritage. Perhaps you grew up in a Christian environment, or maybe you didn't. In either case, you can start where you are now, make the commitment, and follow the example of Daniel. It's never too late to establish a foundation of faith as the basis of life. Come to Christ just as you are and let Him be your cornerstone.
Maintain a Sturdy Commitment
Based on his spiritual foundation, Daniel was able to take a stand and maintain a sturdy commitment to the Lord. Let me remind you again of that amazing verse about Daniel as a young man: "But Daniel purposed in his heart that he would not defile himself" (Daniel 1:8). Some translations say he made up his mind, he determined, he resolved.
That's the language of commitment. Daniel arrived in Babylon resolute about his moral convictions and his biblical standards.
What's your most basic resolution in life? We live in a compromised age—one in which most people float along with the current wherever it leads them. But Jesus said, "No one, having put his hand to the plow, and looking back, is fit for the kingdom of God" (Luke 9:62). It's all right to be countercultural in this present world. Purpose in your heart, make up your mind, determine, and resolve to live in victory over the temptations of the world, the flesh, and the devil. Claim the victory of Christ!
If some bad habit is tightening its grip on you, claim Daniel 1:8 and trust Daniel's God to help you.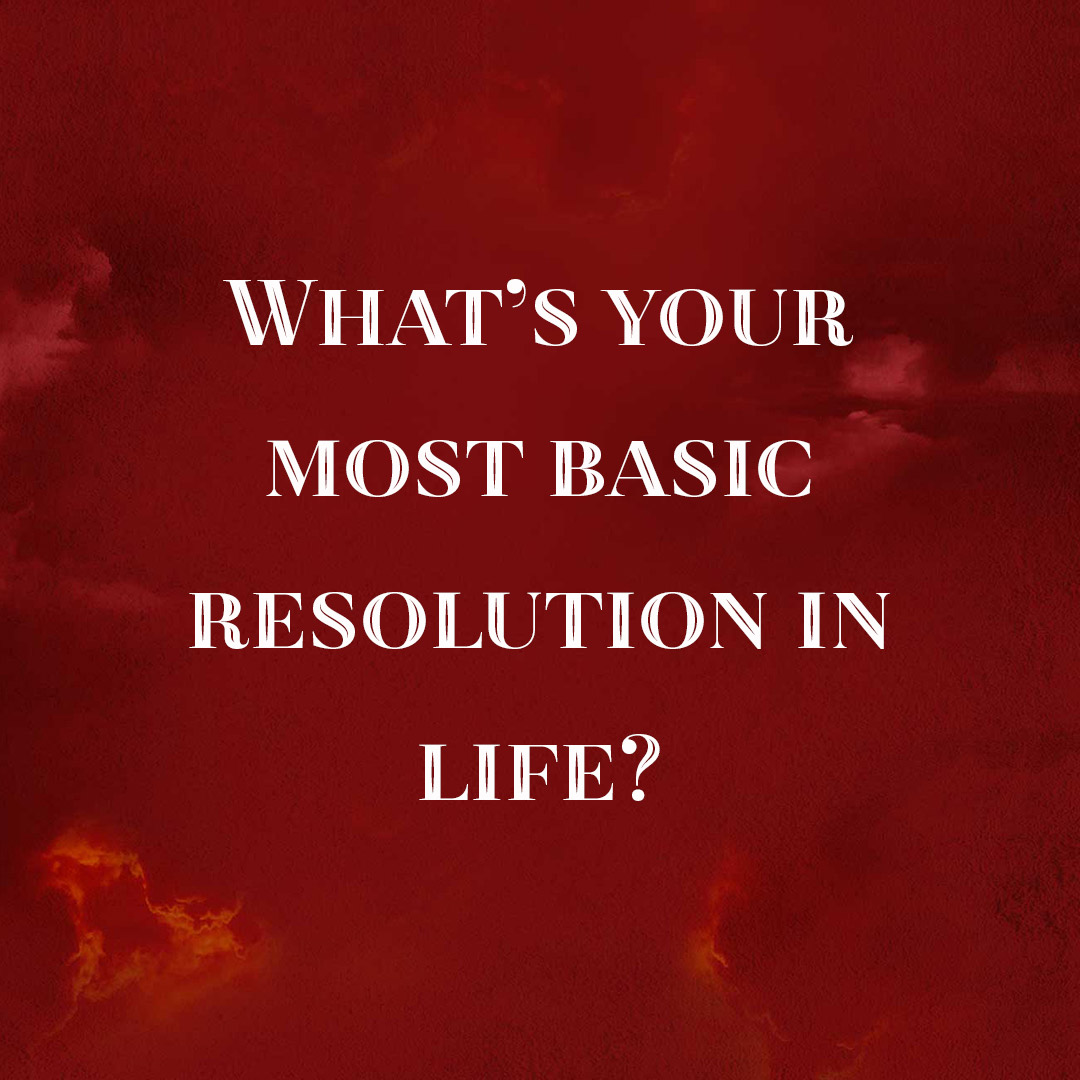 Pursue a Study of Prophecy
Daniel also teaches us the importance of being lifelong students of prophetic Scripture. Daniel didn't have the entire Bible as we do, but he had some of the Old Testament writings, including those of the prophet Jeremiah.
Daniel 9:2-3 says, "In the first year of his [Darius'] reign, I, Daniel, understood by the books the number of the years specified by the word of the Lord through Jeremiah the prophet, that He would accomplish seventy years in the desolations of Jerusalem. Then I set my face toward the Lord God to make request by prayer and supplications, with fasting, sackcloth, and ashes."
Oh, the lessons here! Daniel diligently studied God's Word. I can see him hovering over it late at night in his upstairs suite, pouring over every word by lamplight. Look at him rising in the morning for extra time to study as the light streamed through the windows. As he read Jeremiah 25 and 29, he saw God's promise and decided to claim it. The promises of God are scattered throughout the Bible for God's people to discover and claim.
The promise that gripped Daniel was for the restoration of Jerusalem after seventy years of exile, and Daniel's prayers about this led to their fulfillment and to the further revelation about Daniel's Seventy Weeks (Daniel 9:24-27), in which we're given the very date for the Messiah's first coming and the outline for His second coming.
Daniel was ready for the next phase of God's plan for this planet. He demonstrated the practicality of studying God's Word, finding His promises, watching for His return, and praying, "Even so, come, Lord Jesus!" (Revelation 22:20)
We need to study his book the way he studied Jeremiah's writings.
Engage in Systematic Prayer
We could devote an entire book to Daniel's prayer life. There are earnest prayers recorded for us word for word in his twelve chapters—prayers that shaped history, upset Satan, and moved the hand of God. But the most basic verse on this subject is Daniel 6:10: "And in his upper room, with his windows open toward Jerusalem, he knelt down on his knees three times that day, and prayed and gave thanks before his God, as was his custom since early days."
I suppose Daniel rose in the morning and had his devotions. Perhaps in the hot climate of Babylon, they had a version of a siesta at noon, during which Daniel returned to his apartment and prayed again. Before bedtime, he again visited his place of prayer and met with the Lord as night fell across the land.
Every believer needs a regular, earnest, daily time of prayer—alone with God. It should be a habit, and the sooner it's established the better. We should consider it a lifelong habit, for Daniel maintained his devotional discipline from his early days to his old age. Do you have such a time and place for prayer?
Celebrate the Sovereignty of God
Finally, though Daniel was surrounded by the trappings of royal power, pomp, and circumstance, he wasn't very impressed with any of it because he kept his eyes on the King of kings. The very theme of his book is how the Most High rules in the affairs of men. Daniel's concept of God shaped his view of everything else, and he exclaimed, "Blessed be the name of God forever and ever, for wisdom and might are His. And He changes the times and the seasons, He removes kings and raises up kings; He gives wisdom to the wise; and knowledge to those who have understanding. He reveals deep and secret things; He knows what is in the darkness, and light dwells with Him" (Daniel 2:20-22).
Daniel teaches us to take political changes in stride. Rulers come and go, and kings rise and fall, but, as Daniel 4:26 says, "Heaven rules." This doesn't mean we ignore politics. Daniel didn't. He was right in the middle of the Babylonian and Persian governments. But he kept his balance because he knew his God was sovereign—controlling events, guiding history, and moving the times toward their ultimate consummation.
Now, wouldn't you like to add this man to your list of mentors? We're living in days like those of Daniel—when politics are turbulent, the leaders are egocentric, and the times are reaching their fulfillment. May God give us a solid spiritual foundation from our earliest possible days, a determined heart for Him, a hunger for His Word and for His promises about tomorrow, a habit of daily prayer, and a grasp of His absolute sovereign power.
Those who possess these Daniel-like qualities cannot avoid being world changers.
Whatever we do, let's not miss the excitement of living in our days as Daniel lived in his. Our world is on the brink of disaster, but we can take our stand on the Bible. Our world is dangerous, but that's just when it most needs a Daniel.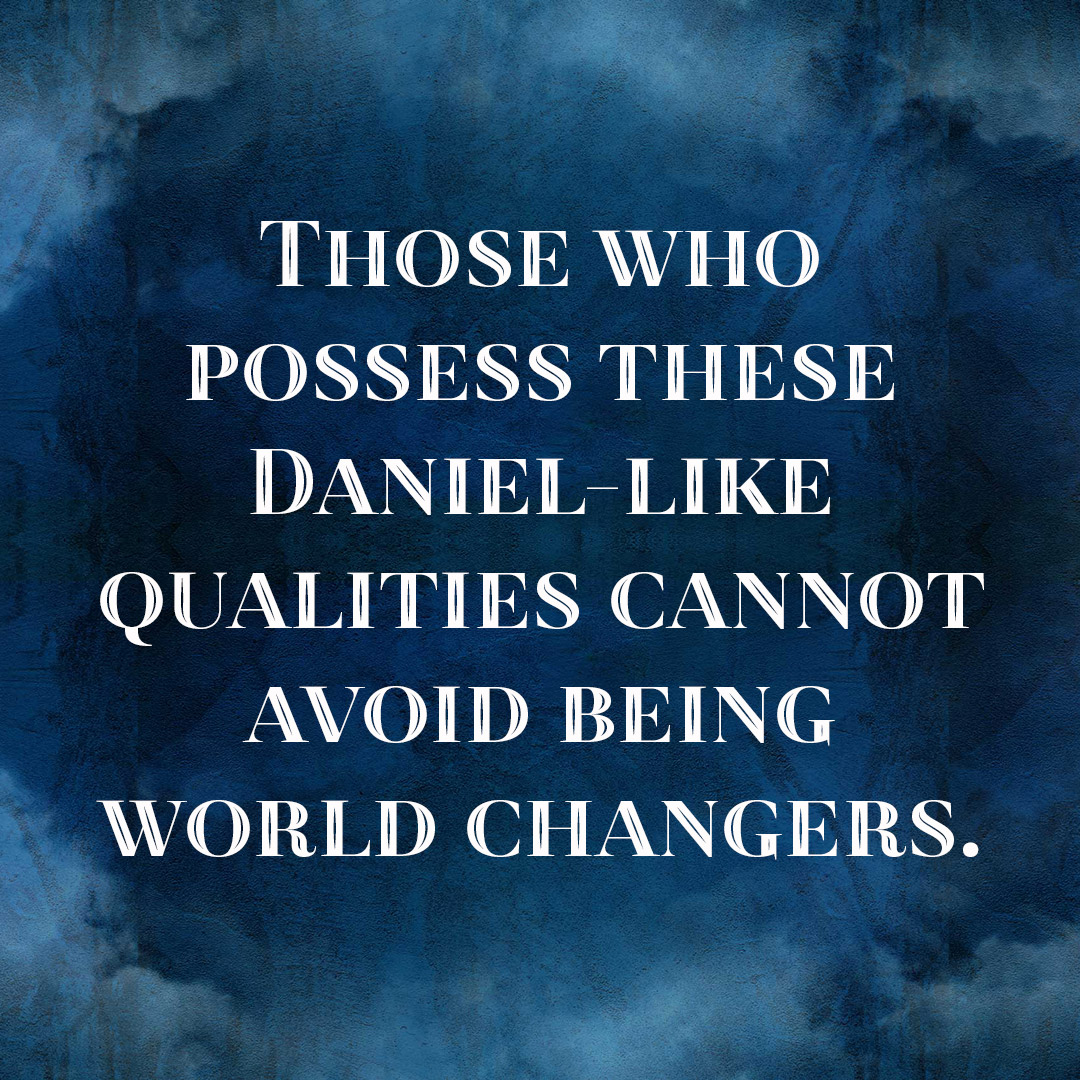 ~ ~ ~
This article is an excerpt from the February 2020 issue of Turning Points Magazine & Devotional. Click here to request a complimentary subscription.