When someone mentions the book of Revelation, what comes to mind? For many, the book conjures thoughts of the end of the world, the Antichrist, and complex symbolism. No doubt, Revelation is a deeply prophetic book that gives us the most comprehensive image of the Last Days anywhere in Scripture. Still, there is much more to it than apocalyptic imagery. Revelation is filled with promises from start to finish, and it is the only book that promises a special blessing for those who read it (Revelation 1:3; 22:7).
The overriding theme of Revelation is Jesus Christ's victorious return to defeat all evil and establish His reign. Written to seven literal churches experiencing persecution, the Revelation of Jesus Christ is an indispensable guidebook for handling the problems we face as Christians. In every trial and circumstance, it reminds us that God's people are overcomers.
Revelation contains seven letters from Christ to the seven churches. His words carried direct meaning for those churches, but the warnings and promises apply to every believer. In each one, Jesus declares, "He who has an ear, let him hear what the Spirit says to the churches" (Revelation 2:7, 11, 17, 29; 3:6, 13, 22). The New Living Translation says, "Anyone with ears to hear must listen to the Spirit and understand what he is saying to the churches." These letters are as applicable to you and me as to the believers at Ephesus, Smyrna, Pergamos, Thyatira, Sardis, Philadelphia, and Laodicea. So, let's examine seven rock-solid promises from the risen Savior.
1
Access to Eternal Life
The last time mankind had access to the tree of life was in the Garden of Eden. After Adam and Eve disobeyed God by eating fruit from the tree of the knowledge of good and evil, the Lord drove them out of His garden (Genesis 3:24). Their perfect, unending fellowship with God gave way to regret, pain, conflict, sweat, and death (Job 14:1; Romans 8:20-22). When Christ returns to rule and reign at the end of the Tribulation, the New Jerusalem will descend to earth from heaven, and we will once again have access to the tree of life (Revelation 2:7; 22:2).
Jesus commended the church at Ephesus for being determined and disciplined. They were committed to service and were willing to suffer for it. But their love for God had grown cold because of unrepented sin and false teaching. Christ urged them to repent and serve Him with the intensity that often characterizes new believers. To anyone who would heed His warning, He promised eternal life.
In God's restored creation, the tree of life will welcome His children to their inheritance. Revelation 22:14 says, "Blessed are those who do His commandments, that they may have the right to the tree of life, and may enter through the gates into the city." Obedience is at the heart of all that God wants for His children.
2
Avoidance of Spiritual Death
When Jesus revealed the events of Revelation to John, every Roman citizen was expected to worship the emperor, and Smyrna was at the epicenter. Christians who refused to participate were tortured on the rack, crucified, burned to death, or thrown to the lions in the Colosseum. John spent months in exile for his commitment to the Gospel. In this environment, remaining faithful to God meant a life of pressure, poverty, and persecution.
Against this backdrop of suffering, Jesus assured the faithful believers at Smyrna that no matter what might happen in this life, they would receive "the crown of life" and "not be hurt by the second death" (Revelation 2:10, 11). Except for those still alive when the Lord Jesus returns, we will all experience the death of our physical body, which separates body and soul. But God's people will never go through the second death, which is spiritual separation from God. The Christians in Smyrna—and persecuted believers of any era—do not need to fear martyrdom. Nothing can separate us "from the love of God which is in Christ Jesus our Lord" (Romans 8:39).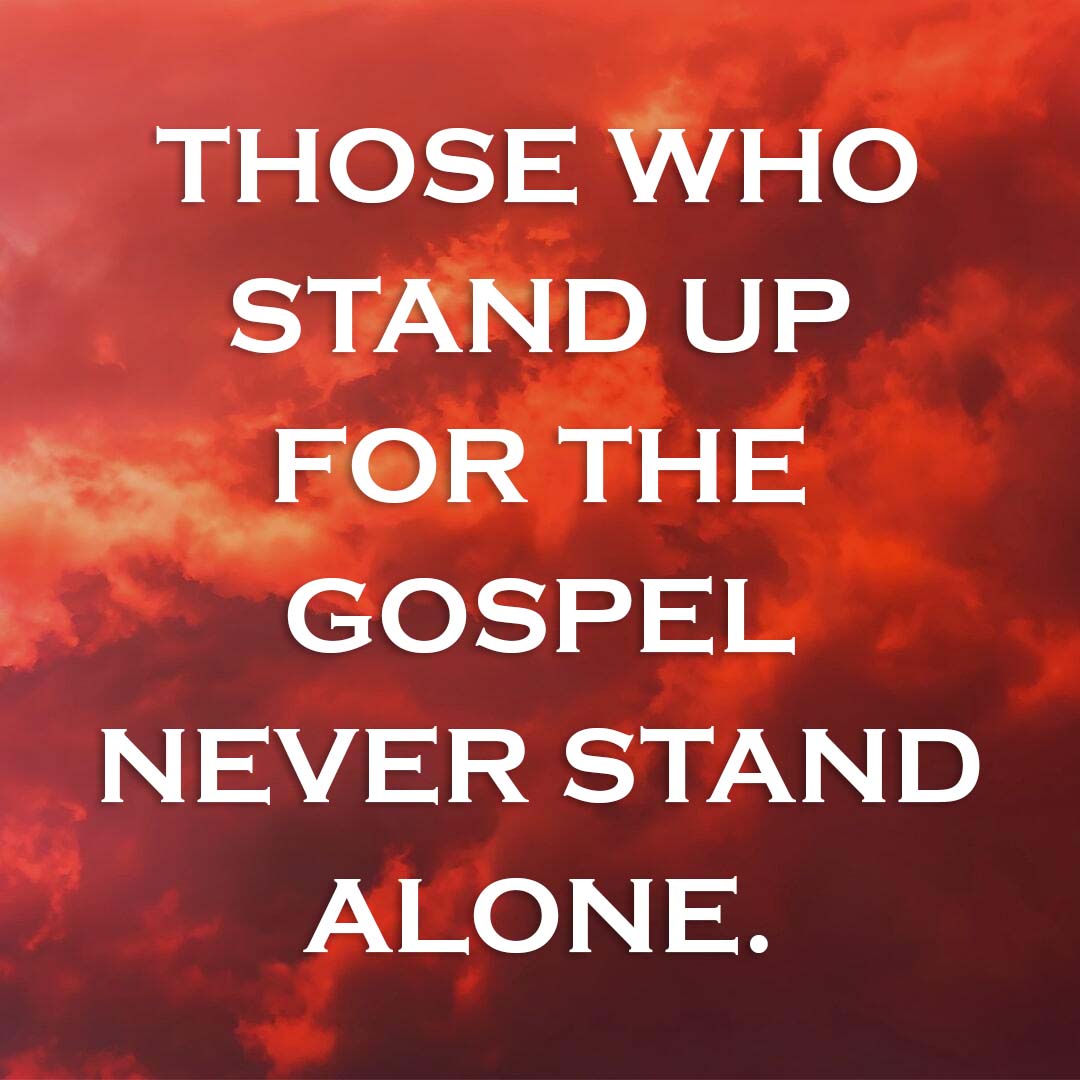 3
Intimacy With Christ
Blending worldly rituals with Christianity in the name of "tolerance" has tripped up God's people for millennia. The church at Pergamos was no different. Although the believers were willing to die for the Gospel, compromising doctrines had crept into their way of thinking. Instead of maintaining a distinct identity as God's holy people, they began to adopt the world's standards.
If the church would repent, Jesus promised two things: "To him who overcomes I will give some of the hidden manna to eat. And I will give him a white stone, and on the stone a new name written which no one knows except him who receives it" (Revelation 2:17). In John's Gospel, Jesus explains that He is the manna (John 6:31-35, 48-51). Those who stand up for the Gospel never stand alone because the Lord Jesus Christ is with them, and He will provide for every need.
There are several theories about the significance of the white stone and the new name. Commentator John Phillips suggests that the stone is "a symbol of changeless purity" for those who keep themselves from immorality. He continues, "And to those who kept themselves from infidelity, the Lord [gave] a new name—knowledge of Himself that no one else can share."1 Anyone looking for intimacy can find it with the Lord Jesus.
4
Authority in the Millennial Kingdom
The church at Thyatira had everything going for it, except for holiness. Jesus commended their "works, love, service, faith, and [their] patience" (Revelation 2:19). Still, He painted a startling picture of their immorality and the judgment that would follow if they did not repent: Although this church had started well, it allowed sin to spread like cancer. Its members needed to repent if they wanted to finish strong. "And he who overcomes, and keeps My works until the end, to him I will give power over the nations…, and I will give him the morning star" (Revelation 2:26, 28; emphasis added). This promise to Thyatira is the only one of the seven that describes what it means to overcome.
For those who remained pure, Jesus encouraged them, "Hold fast what you have till I come" (Revelation 2:25). According to 1 Corinthians 6:2, everyone who faithfully obeys His commands will receive a responsible position of authority in the Millennial Kingdom. His reference to the "morning star" sounds mysterious (Revelation 2:28), but Revelation 22:16 makes the meaning plain: "I, Jesus, …am the Root and the Offspring of David, the Bright and Morning Star." One day Jesus, the Bright and Morning Star, will appear in the sky and dispel all darkness from the earth.
5
New Life in Christ
Outwardly, the church at Sardis seemed vibrant, but it was dead inside. In Matthew 23:27, Jesus told the scribes and Pharisees that they were "like whitewashed tombs which indeed appear beautiful outwardly, but inside are full of dead men's bones and all uncleanness." His warning to Sardis was similar: "I know your works, that you have a name that you are alive, but you are dead" (Revelation 3:1). Physical death involves the separation of the body from the soul. But the church at Sardis died spiritually because its members removed the Holy Spirit from any position of interest or influence.
For those who overcome the culture of compromise and embrace new life in Christ, the Lord promises white garments, which symbolize righteousness (Revelation 19:8). As Roman citizens, the people of Sardis also would have associated white clothing with victory and the Roman Day of Triumph. Jesus wanted them—and us—to envision a day when we will walk with Him in victory. He also promises to write our names in heaven and never allow them to be blotted out of the Book of Life. Finally, to all who confess Him as their Lord and Savior, Jesus promises to defend them before the heavenly tribunal (Revelation 3:5).
6
Exclusion From the Rapture and Endless Fellowship With God
If I could have been at any one of the seven churches on the day Christ's letter arrived, I would have chosen the church in Philadelphia. Besides Smyrna, this is the only church that Christ did not reprimand.
Verse after verse, Christ Jesus gave assurances of His commitment to empower the church at Philadelphia and protect it. Because they relied on Him, Jesus gave them an "open door" of opportunity that no one could shut (Revelation 3:8). He pledged to vindicate the church for their faithful testimony and humiliate their enemies (Revelation 3:9). For their perseverance amid persecution, Jesus promised to keep them "from the hour of trial which shall come upon the whole earth" (Revelation 3:10).
This statement in verse ten is one of the most pivotal teachings in Revelation. The Tribulation period is the "hour of trial" from which Jesus will keep God's people. So, according to the red-letter words of Jesus Christ, true believers will not experience the Tribulation! Although the Church will walk through flames of persecution, Christ Jesus will stand with His people and rapture them before the end comes. Until then, we rest in His promise to return "quickly" (Revelation 3:11). With the help of 1 Corinthians 15:52, we can understand this to mean "in a moment, in the twinkling of an eye." Other events may take place before Christ returns, but nothing must happen. This could be the day!
Finally, to those who overcome trials and remain faithful to the end, Christ Jesus promises honor, security, and a permanent dwelling place in God's presence. "He who overcomes, I will make him a pillar in the temple of My God, and he shall go out no more. I will write on him the name of My God and the name of the city of My God, the New Jerusalem, which comes down out of heaven from My God. And I will write on him My new name" (Revelation 3:12).
7
Adoption Into God's Family
Standing in direct contrast to the letter to Smyrna, Christ's letter to Laodicea is the only one of the seven letters that says nothing positive about its recipients. In fact, Jesus told the church that it made Him sick (Revelation 3:16). Rich in material wealth, its members had become complacent and spiritually impoverished. They were compromising, conceited, and Christless. The Laodicean church—and by extension, elements of the modern Church—failed to point people to Christ as the way to eternal salvation.
Despite the severity of His criticism, Christ assured the Laodicean believers that He loved them and wanted to heal their spiritual condition. "Be zealous and repent. Behold, I stand at the door and knock. If anyone hears My voice and opens the door, I will come in to him and dine with him, and he with Me" (Revelation 3:19-20). This letter reminds us that God doesn't love us only when we do the right things. He loves us all the time, and that is why He wants us to repent when we sin. God loves us too much to leave us spiritually destitute.
Anyone who heeds Christ's call to repentance can claim the promise that follows: "To him who overcomes I will grant to sit with Me on My throne, as I also overcame and sat down with My Father on His throne" (Revelation 3:21). If you have ever longed for deeper, more meaningful relationships, consider this invitation from the Son of God. The same One who assured the repentant thief, "Today you will be with Me in Paradise" (Luke 23:43), wants to share His throne—His power and glory and abundance—with you and me! Will you accept His invitation?
Living in Victory
Every individual who has overcome the world by faith (1 John 5:4-5) will inherit all seven benefits promised in Revelation. Are you encouraged by the things you could have as an overcomer?
Theologically and positionally, anyone in Christ has already overcome the world. But there is more to living in victory than positional overcoming. These promises are about practical overcoming and walking with Christ as a victor. Two additional passages in Revelation speak to overcoming in Jesus' Name, and they tie all this together.
Speaking about the martyrs in Revelation 12, John reports, "And they overcame [Satan] by the blood of the Lamb and by the word of their testimony, and they did not love their lives to the death" (verse 11). In the ultimate spiritual battle, John saw the martyrs of Christ defeat the devil using three strategies available to us today.
We can overcome Satan by:
The blood of the Lamb. It is impossible to achieve spiritual victory apart from new life in Christ.
The word of our testimony. People who share the Gospel live with an uncommon sense of victory in their life.
The perspective of eternity. Living in victory requires us to set our sights on heaven rather than this earth.
After John's description of the Tribulation and the Great White Throne Judgment, we find a final promise to those who overcome in God's Name: "It is done! I am the Alpha and the Omega, the Beginning and the End. I will give of the fountain of the water of life freely to him who thirsts. He who overcomes shall inherit all things, and I will be his God and he shall be My son" (Revelation 21:6-7).
Revelation portrays the despised Carpenter of Nazareth as the object of all heaven's worship, the supreme Judge of heaven and earth, the King of kings upon His throne. The Gospels and epistles describe His humiliation and suffering, but only here do we get a glimpse of His glory. If the Bible ended at Jude, we would have enough information to understand God's love for us and His will for our life, but we would miss the happy ending. Revelation gives us the glorious hope that we will share in Jesus' triumph one day, and it offers the perspective to live in victory today.
Sources:
1John Phillips, Exploring Revelation (Grand Rapids, MI: Kregel, 1987), 55.